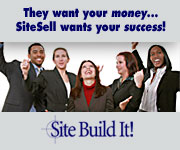 As A Real Estate Broker in California hands An extra toll fee to the toll collector as he crosses the bridge from exclusive Marin County into San Francisco, he says "I would like to pay for the car behind me as well. Please give the driver this" (his business card).

"Nine out of ten times" the Real Estate Agent says the other driver calls, at least to say thank you. He has sold several expensive homes as a result.

That is a really good return on your business card and a toll. This broker receives 6% commission. He can afford to drive back and forth across the bridge all day. He positions himself in front of BMWs, Cadillacs, and Mercedes Benzes.

What Marketing Idea do you have? Pass it on to me, I will post it!