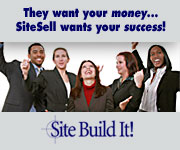 When you have any type of business, you need to advertise. With any advertising that ends with a sale or request for service from your business, you now have a new customer. It is your responsibility and duty to do everything you can (within reason) to keep that customer for life.

My brother-in-law has been in the moving business for the past 35 years. The incredible thing about this is that he never has advertised. He relied entirely on word of mouth and referrals. There are of course many people in all businesses that rely on referrals. Dentists, Chiropractors, musical teachers, just to name a few.

Listing the types of service that you do in your niche is crucial to getting those referrals. For example, My Brother-in-law would list his services with the following types of services:

Real Estate Agents
Escrow Services
Moving and Storage Businesses
Real Estate Developers and Contractors
Mortgage Companies.

These people would ordinarily be reluctant to refer you, unless you have some references and or testimonies that you can give them. Be prepared to do that when passing out your informational materials.