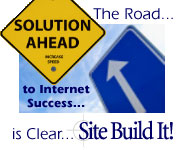 Is it really possible to Market your business without advertising it? Yes, and it is called word of mouth advertising. This is effective enough when you provide a great service and plan marketing events that will catch a prospect's eye to check your product or service out for future consideration.

Inspire your customers to rave about your business like a good movie they would recommend seeing to their friends. Or a restaurant with good food. What can you do to make your company or business special? This would depend on the type of business you have. The point here is, you have to stand out from the crowd...just like the best movie or restaurant you ate at. What was so good about the movie or restaurant that you would recommend to your friends or relatives?

What is so good about your business that people would recommend you to get the word spread, that you are the place to buy from? Key in on that and improve it enough, so that people will want to come back for more. When you can get to this point, you have effectively marketed your business and the advertising came from word of mouth.